The 'AOGsmart Tool' is the new online parts, logistics, tooling and technical expertise sourcing and procurement platform for airlines and their suppliers, "when every second counts".
We partnered with AOGsmart to develop a solution to Aircraft On the Ground (AOG) situations, which cost the aviation industry billions of pounds every year.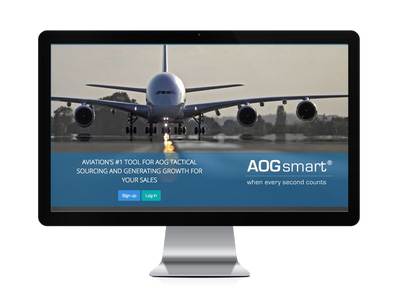 The responsive web-based application is designed to provide airlines with fast, efficient and cost-effective solutions. Airlines have access to a previously 'hidden' and untapped live global market for parts, tooling, logistics and supply-chain services. The innovative tool enables users to connect with multi-tier supply-chains around the world for real-time trading.
The 'AOGsmart Tool' holds huge opportunities and benefits for both suppliers and airlines, for whom the potential annual savings are in the millions.
We're really excited about extending the platform's capabilities over the next few months as trading activity increases and seeing the real impact this revolutionary tool has on the aviation industry as a whole.
To find out more about AOGsmart read our case study.
What Our Client Says:
blog comments powered by

Disqus