Exciting news... we have just launched a bespoke app for the UK's leading sports travel company, Travel Places.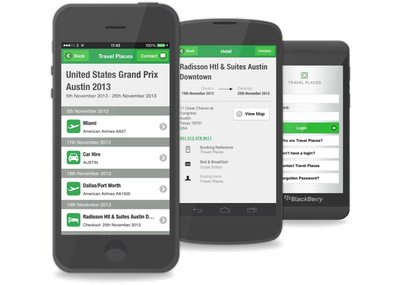 To save clients' time, administration costs and facilitate quick and easy access to real-time travel itineraries, Travel Places invested in the new Travel Places app.
We are delighted the app has gone live. This was a great project and thoroughly enjoyable. It was built using the hybrid open source framework - PhoneGap, allowing us to target Blackberry, Android and iOS operating systems – without exponentially increasing the cost. The app also has a companion site that allows Travel Places staff to manage and invite new users.
The custom backend was built using Django and our popular open source project Django REST framework to build the API endpoints required.
blog comments powered by

Disqus