Conceptualizer is a business winning web application developed for Brand Dynamics, leaders in brand growth.
This powerful, multilingual survey tool allows consumer research to take place around the globe, gathering both quantitative and qualitative feedback on a wide range of brand concepts. With programs running as far afield as China, India, Brazil, Germany, Japan and the USA, Conceptualizer has solved many logistical problems and won new clients for Brand Dynamics.
The challenge
Working in long term partnership with Brand Dynamics we have collaborated closely, from discovery and design to technical decision making. Initially, our client needed a proof of concept web application targeted at the English speaking market only. Our goal was to design and develop a tool that reflected their established offline workflow and provided them with increased capacity for managing multiple projects.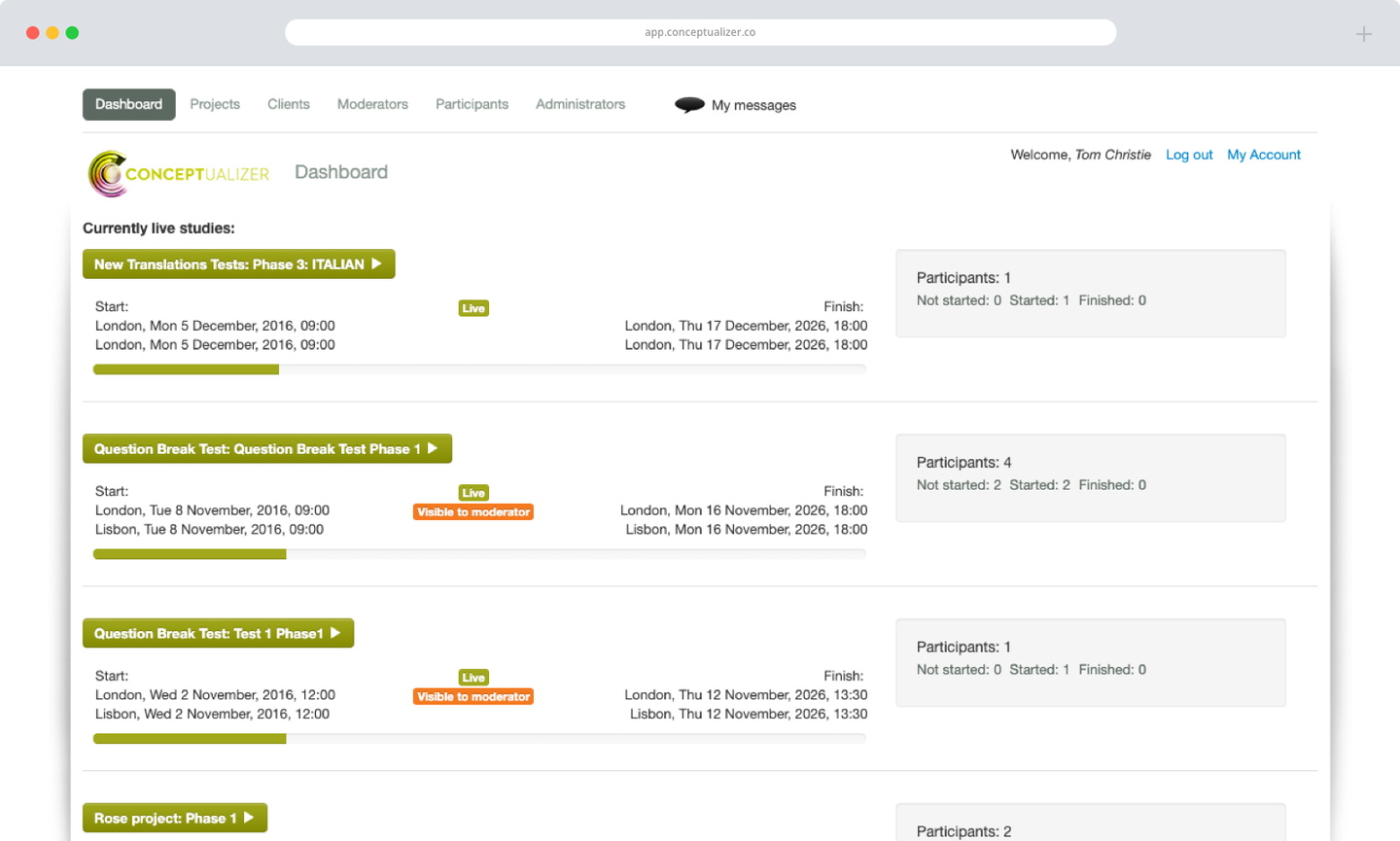 How we solved the problem
Discovery workshops proved invaluable in defining the business goals and prototyping provided a clear road map for the progressive development of Conceptualizer. Using Django application framework we were able to develop rapidly and efficiently. Before long we were rolling out a multilingual application as Brand Dynamics built their client base and attracted more and more international brand development work. Conceptualizer now supports over 20 languages and counting…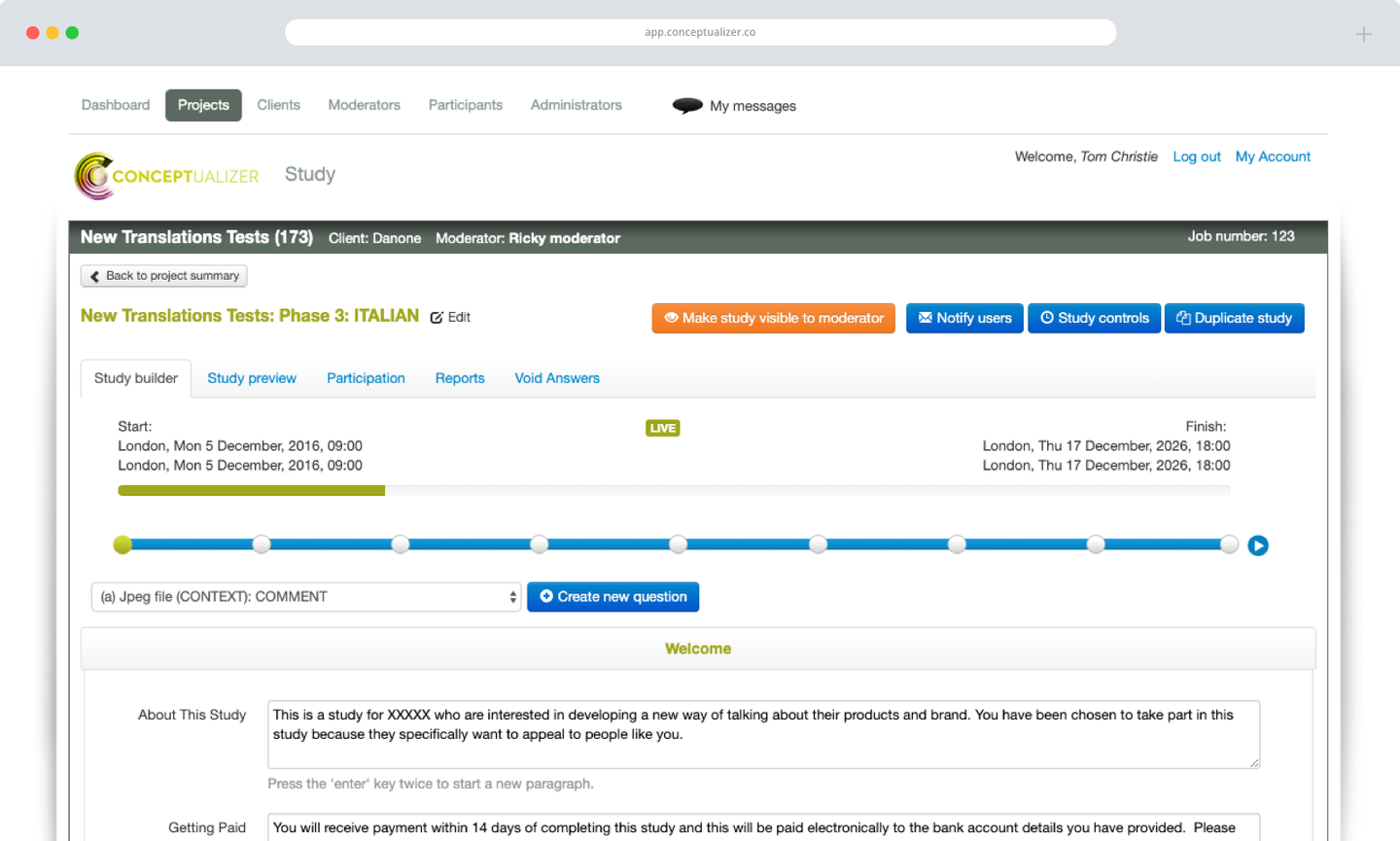 The outcome
Conceptualizer has become a truly collaborative tool which has won Brand Dynamics a significant amount of new business over recent years. It allows them to create, facilitate and moderate multiple live surveys worldwide at any one time and to provide their commissioning clients with a full debrief when they log in to view survey reports and analysis.
We look forward to working with Brand Dynamics into the future as they continue to expand into new territories with this ground breaking global digital platform.
Working with DabApps has been a real pleasure, as they have managed to deliver what is quite a complex requirement to brief, on time and to budget. They are methodical in their approach and technically very supportive, making the overall process and working relationship hassle free.

Hugo Brooks, CEO & Senior Consultant, Brand Dynamics