We've helped the miMove team with the development of an app that encourages young people to embrace and cherish a healthy, active lifestyle.
miMove offer a one of kind service to educators in allowing them to track, monitor and inspire a healthy lifestyle in children attending their schools through motivating students to keep track of their physical activity via an interactive mobile app. We worked closely with them to identify their markets needs so that we could build a crucial solution to the rapidly growing epidemic of child inactivity.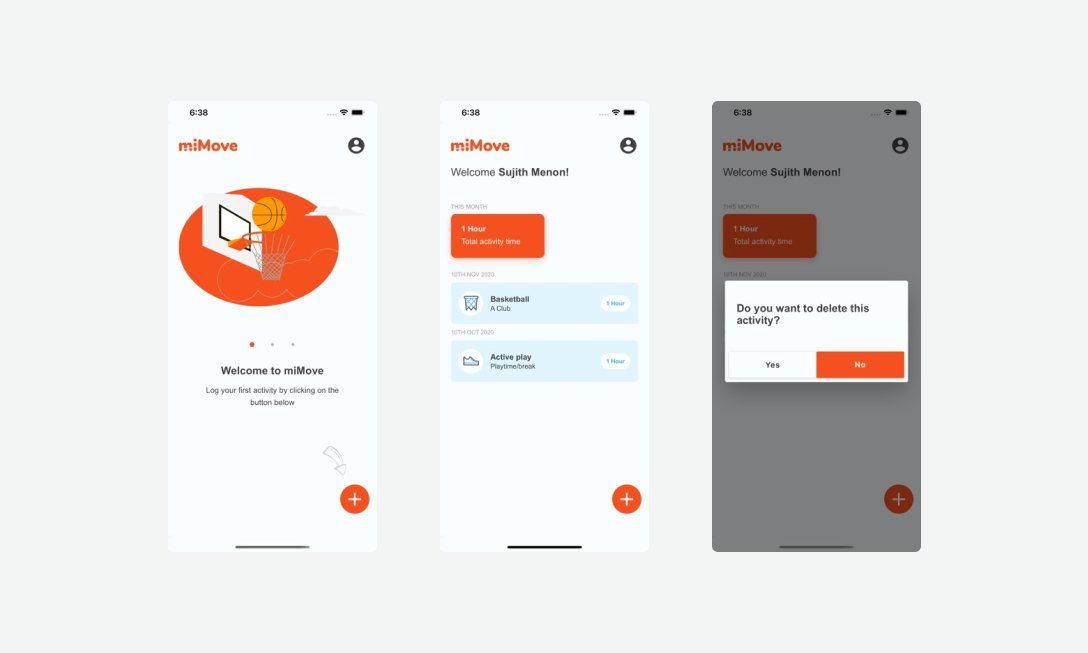 The challenge
The aim was to create a platform that would empower children to track and pursue physical activity while also allowing key stakeholders to use this data to help children become more physically active. We agreed to create two products;
The mobile app - This would make it possible for the children to conveniently and easily track their physical activity and receive crucial words of encouragement from their teachers! The mobile app was created with the importance of simplicity in mind, allowing users of all ages to navigate it quickly and easily.
The web app - This would give educators the tools they needed to analyse their students' activity levels and respond appropriately to those who needed a little extra encouragement.
How we solved the problem
We developed an API that allowed the web application to push and receive data from the mobile app, allowing teachers to message the students and monitor their performance through the web interface. We created some key metrics to encourage teachers to quickly and easily view the progress of their students, whether in a single class or across the entire school.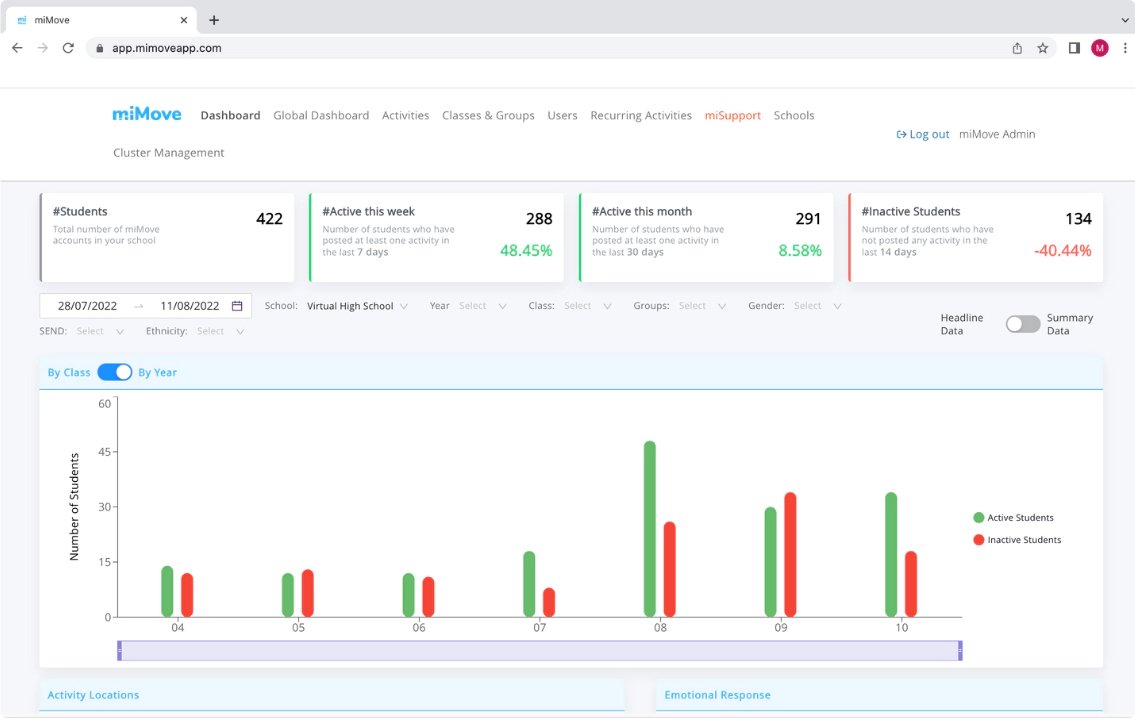 The outcome
miMove has since been rolled out across many schools worldwide and are soon to begin development on many cool new features for both the web and mobile apps! This will provide a more fun, engaging mobile app for the students and give the teachers even more data to allow more in-depth analysis and lifestyle tracking.