Working with Cats Protection, the UK's leading feline welfare charity.
As a team of cat lovers, we're thrilled to be working with Cats Protection to develop their game, Cat Match. The app is based on the charity's adoption centres and the work they do helping over 200,000 cats each year. The game requires users to look after new admissions, build new wings for the centre and get the kitties ready for re-homing by making sure they are fed, watered and vaccinated. It's some light-hearted fun with a serious message and an aim to raise awareness about Cats Protection.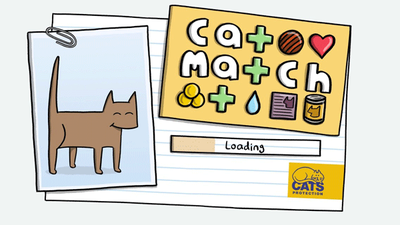 Following a couple of meetings with the Cats Protection team, we've outlined the first phase of work and are ready to start the project. We'll be focussing on improving the UX, integrating the app with social media and implementing analytics. It's great to be working with another local charity and one that's close to our hearts. We're also planning a visit to the local centre in Haywards Heath and we definitely won't return with a real life office cat... maybe.
What Our Client Says:
blog comments powered by

Disqus