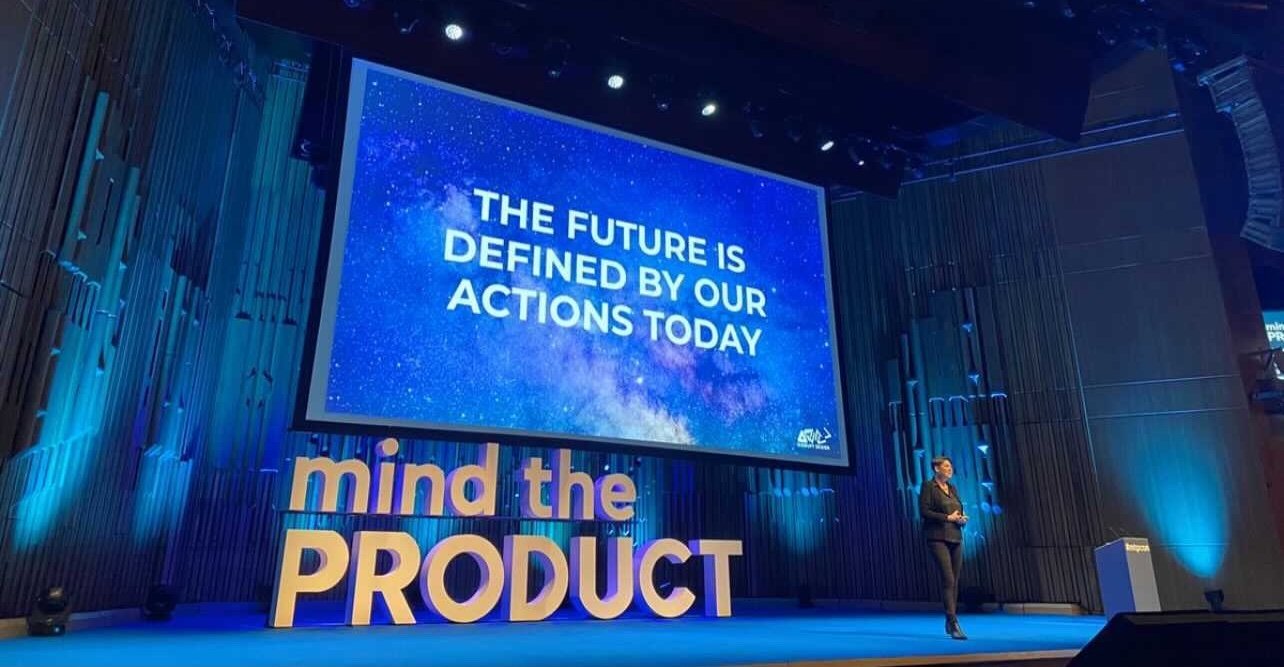 It was Friday the 22nd October and having gotten up incredibly early to catch the train from Brighton to London, I was delighted to see the spectacular sunrise and morning mist hovering over the Sussex fields. This was all gearing up toward a momentous occasion; day 2 of the Mind the Product Conference (MTPCON) at London's Barbican Centre. It felt at once familiar and surreal to be making the journey despite the fact we're all still navigating the ongoing pandemic's course.
MTPCON is all about sharing the expertise and latest knowledge around product management; sometimes a little known or understood profession. In my experience good product management is vital for the growth and success of an application and the company that owns it.
At the conference carefully selected industry heroes are invited to share their thoughts on how to execute product management to optimal effect, to describe the elements that have most contributed to their successes, and what to think about in the current era of tech. Product Managers hold a generalist role. We work together with stakeholders and specialists to come up with and make big ideas become reality, so at a conference like this you can expect many and varied areas of thought and application to be covered.
The spectrum of topics ranged from day-to-day practicalities; how to manage collaborative working and communicate effectively, through to the bigger, existential topics like sustainability and working in an age of exponential growth. The knowledge, passion and expertise on display from all the speakers is so motivating, it really energises everyone in the room!
The key takeaways I got from the conference were:
Focus on outcomes and value
Any functionality you deliver on your software should have an impact and you should be able to measure that success. What does it deliver for your users?
You need data to measure that success and identify what's working and what's not. How are your users responding, were your assumptions correct?
You might be taking a bet on a new feature - experimentation is good! But you need to understand the outcome of that experiment.
Don't be afraid to kill off products or features that aren't achieving the required outcome - but be careful on how you manage it. An exit strategy is needed to avoid alienating your customers!
Process
Don't become a slave to process or dogmatically subscribe to a methodology.
Focus on the outcome and value and what works for your organisation in achieving that.
Empower your teams - provide a safe environment for everyone to voice their ideas and listen. Work with them to remove blocks to success.
Sustainability is the responsibility of all of us
We should be considering this when creating software. Just because it's not a physical product doesn't mean sustainability is not a concern.
Step back and look at the big picture, short-term / narrowed thinking can have unintended consequences even with the best of intentions.
Design choices have an impact.
Does that email really need to be triggered - will it just take up space in inboxes which consumes energy.
In Summary
In summary then, while it was no small undertaking to make the journey to MTPCON under the circumstances created by the pandemic, overall it really was a hugely valuable experience to be there in person. I was more easily able to rediscover my own enthusiasm for product management, to become excited and optimistic at the prospect of tomorrow's world. The speakers gave me much food for further thought, both for the present and the future. I'll be implementing some of the ideas picked up within my own practices, to the benefit of the wider team, hopefully!
The sun may have set on this year's MTPCON, but there's always MTPCON2022 to look forward to.