Employee engagement software done right - WeThrive are thriving!
WeThrive is employee engagement software that helps businesses improve productivity and staff retention.
Here at DabApps we have worked with the WeThrive team over several years, as their software development partner, as well as being avid users of their software. From brainstorming and mapping out future development ideas, to designing and building new features, we work closely with the team to ensure each new feature is engaging and helps to build on a unique system that helps their clients succeed.
Over time we've built a great working relationship with the entire team and it's great to see them thrive as a business and continue to develop and improve the platform. Despite the uncertain times we find ourselves in, we have recently been busy developing some exciting new features. Here is some of our latest work:
Building a Partner Portal for client management
WeThrive have partnered with a number of consulting partners over the years, who have subsequently introduced many of their own clients to the software.
Management of these groups was a very manual process and restricted the partners from having visibility on how their clients were interacting with the system.
We worked with WeThrive to design and build in a new 'Partner Portal' that would allow their partners to log in and manage their own clients giving them better visibility and control, whilst improving efficiency. 
We have been working with DabApps for more than 2 years as our development partner. Their team is fantastic, providing great coding, support and ideas to make our platform evolve and improve.

Andrew Heath, CEO
Creating custom survey email templates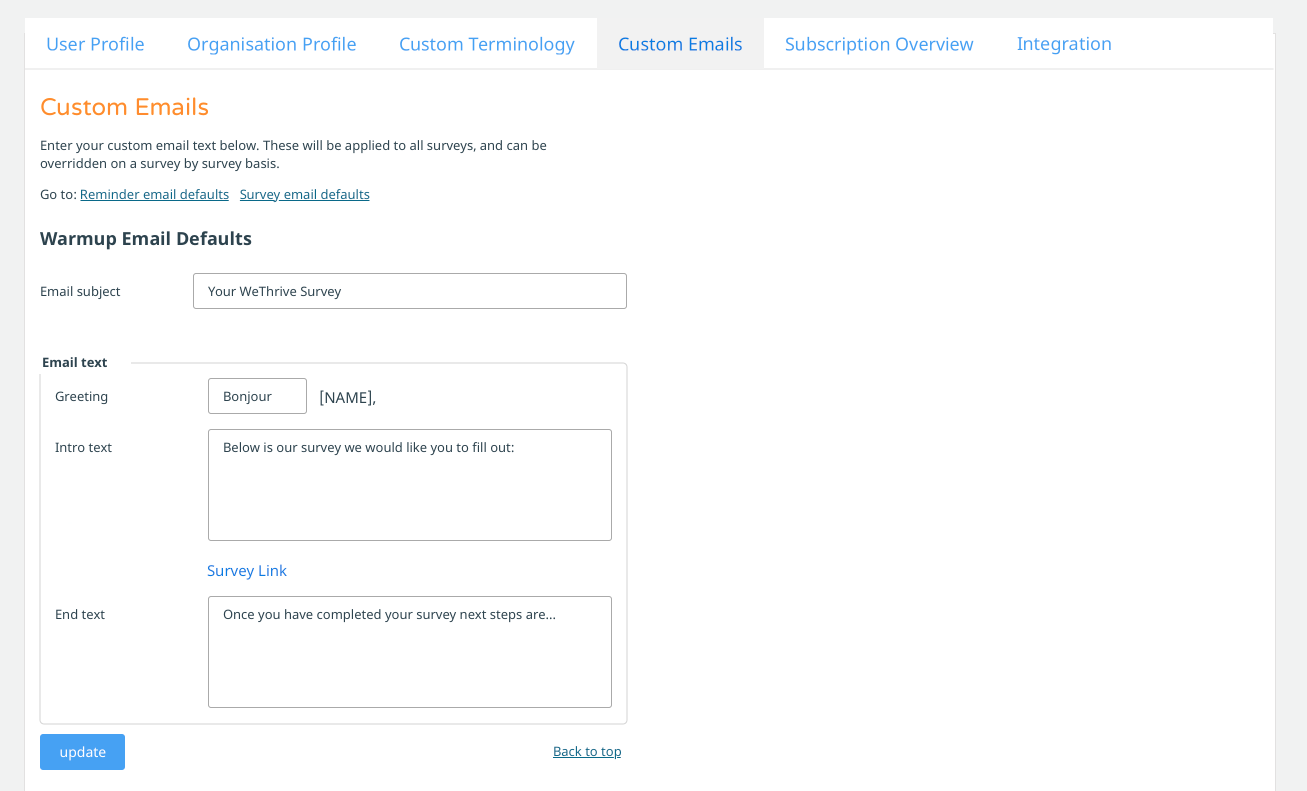 Built into the WeThrive platform are a number of key email templates (for example; when survey warmup emails are sent, surveys are sent, reminders are triggered etc.). These email templates were quite restrictive and didn't allow personalisation for the companies sending them.
To allow better flexibility, we designed and built a new feature that allowed users to edit their own email templates before or during survey creation. 
Custom questions for employee surveys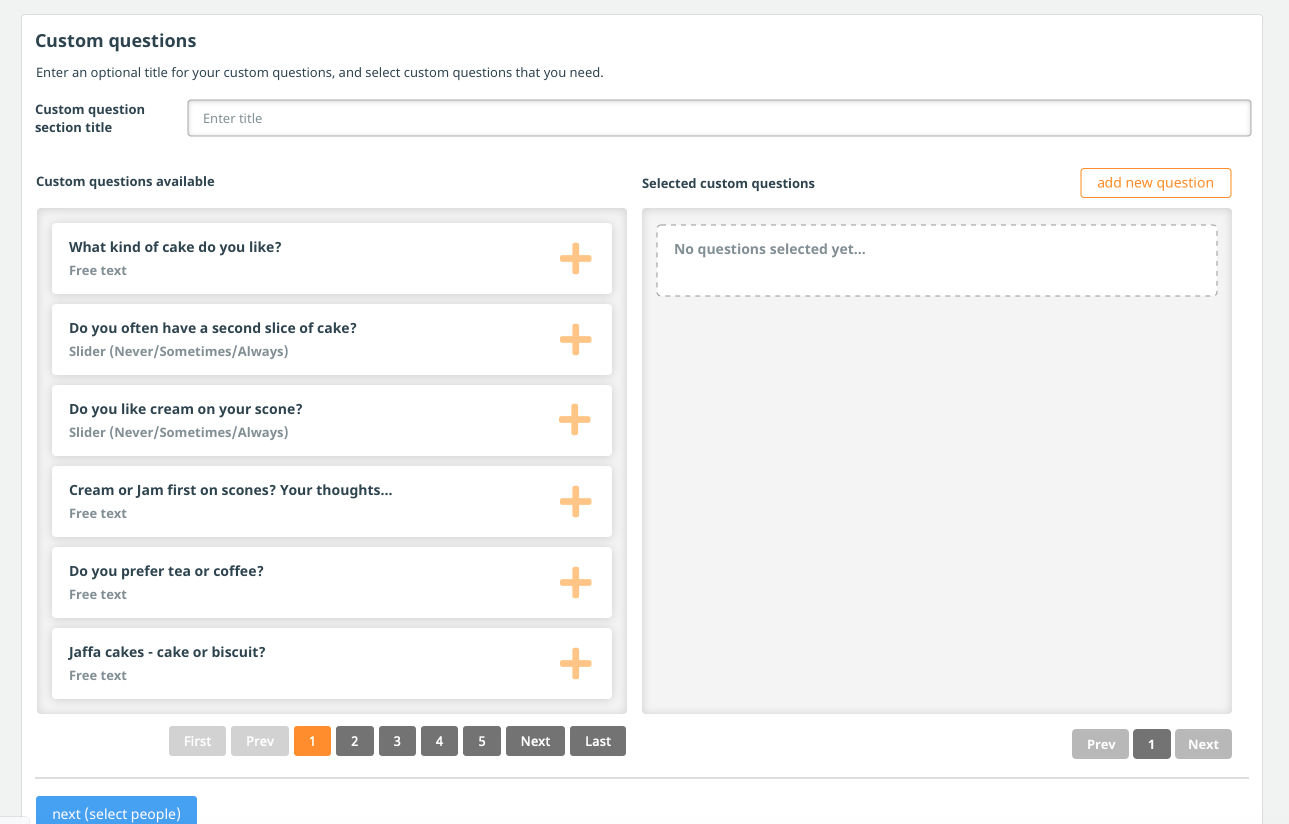 As well as custom emails, we also built in new functionality that allowed organisations to include their own bespoke questions in addition to the standard set of questions sent as part of the surveys.
This meant that an organisation could add very specific question sets to surveys to gather more detail and personalised responses from their teams.
A recent piece of work we did was very complex, building on an older part of the platform. The team approached it in a methodical and pragmatic way - giving us some extra functionality that our customers love!

Andrew Heath, CEO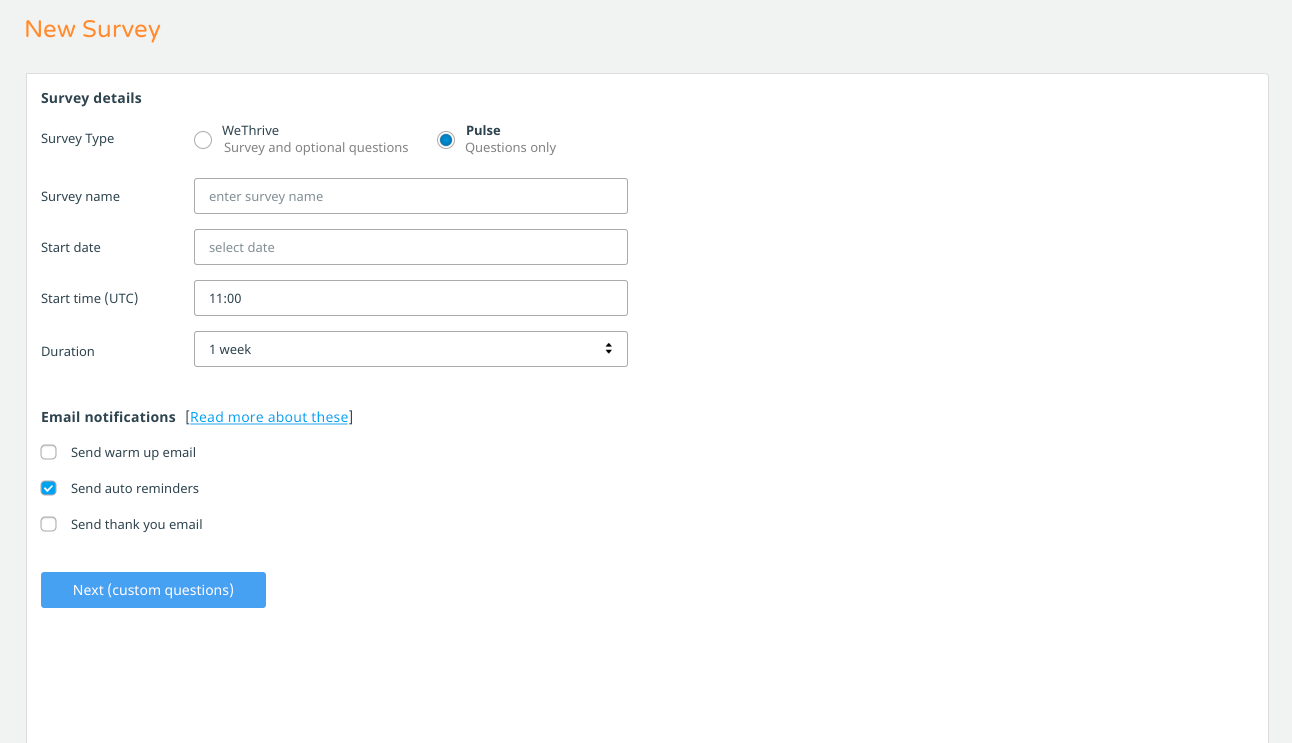 WeThrive's standard survey includes quite a specific set of questions that target the 4 common categories: Cognitive, Capability, Connection, Confidence.
Whilst this is important in allowing WeThrive's technology to analyse the team's satisfaction and then provide direct recommendations and actions, there is also occasionally the requirement for organisations to send very specific sets of questions.
Therefore, we worked with WeThrive to build Pulse survey software as part of their employee engagement platform, that could be entirely constructed by organisations custom questions.
The Pulse survey tool allows them full flexibility of their surveys and enabling them to target specific teams or events throughout the year.  This feature has become especially relevant recently, as managers look for new ways to keep their remote teams focussed and productive.
Now we are looking at our future plans - the team are adding lots of value to the product strategy which is fantastic. If you are looking for great project management, high quality code and a nice bunch of people to work with - look no further than DabApps.

Andrew Heath, CEO
The WeThrive team are wonderful to work with, and we hope to continue to partner with them as they grow over the years ahead.
If you want to find out more about WeThrive or how we have helped other businesses succeed through great software design and development, do get in touch.