Agilio's iComply application helps Dental Practices navigate the demanding world of dental compliance.
We have worked closely with the iComply team since 2015 when we initially helped them rebuild a legacy web-based system. Since then, we've gone on to deliver a mobile app, a subscriptions management system and other exciting features across their platform.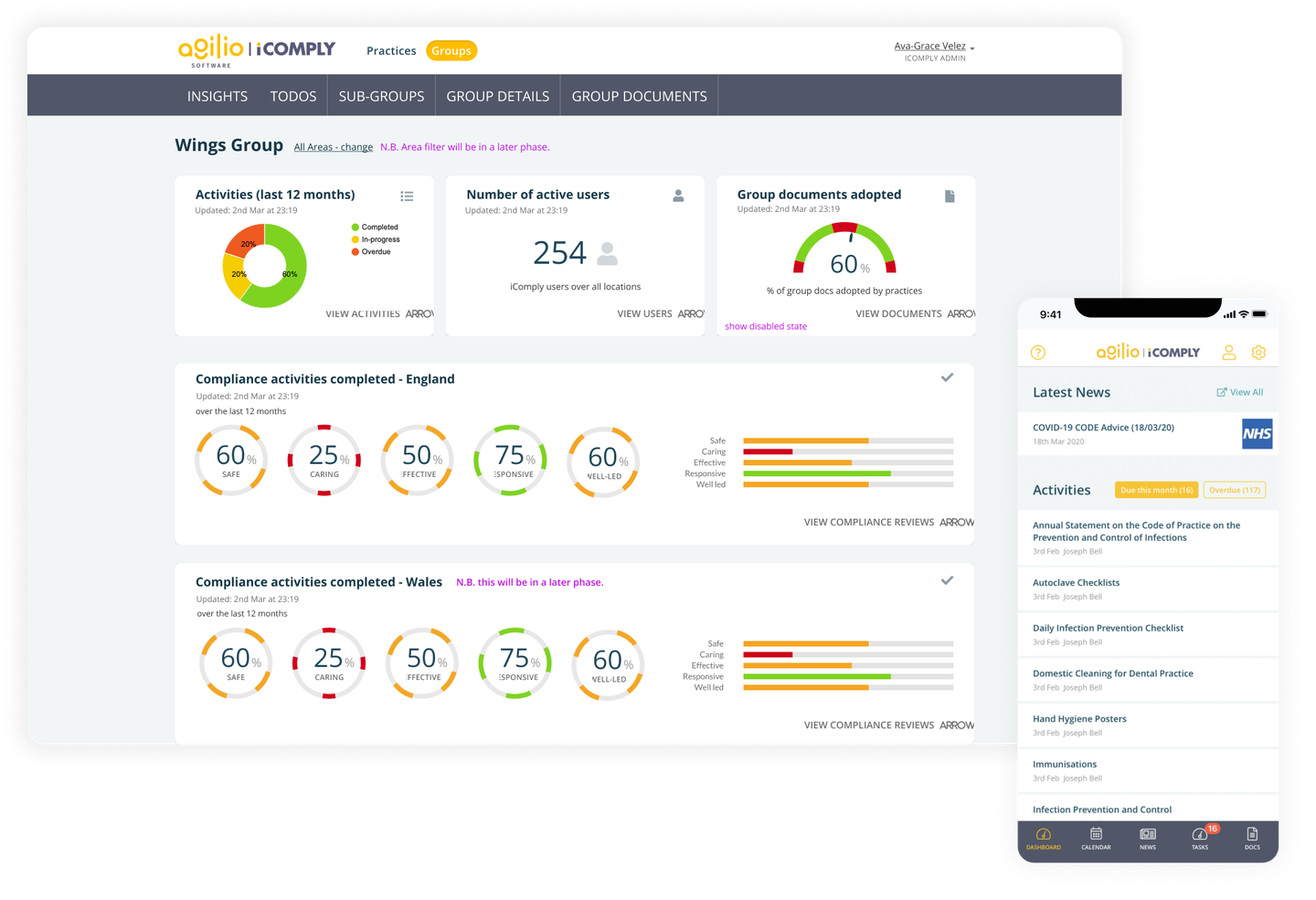 The challenge
Our initial challenges was to rebuild the software that was previously developed by another tech agency whilst adding new features to improve the user experience.
The new software needed to be compatible with the legacy system so that dental practices (both users and their data) could be migrated easily and seamlessly.
Backwards compatibility with the legacy system, an improved user experience and the integration of new features (such as the addition of practice groups, document versioning and a complex permissions model), were key to the success of this project.
How we solved the problem
Our discovery and design phase started with a series of explorative workshops in order to understand the legacy software, the key data to be integrated and how we could improve the software. We conducted a customer engagement survey which revealed where the pain points were for users and used this to improve the user flow.
A complete technical review of the existing software allowed us to fully understand the existing data model and architecture so that we could develop the required back compatibility into our code. The new custom web application was built using Django with ReactJS.
The project required a focused development and project management team to solve the inherent challenges. Core members of this team, who started working on this software in early 2016, continue to work on the project and have become system experts.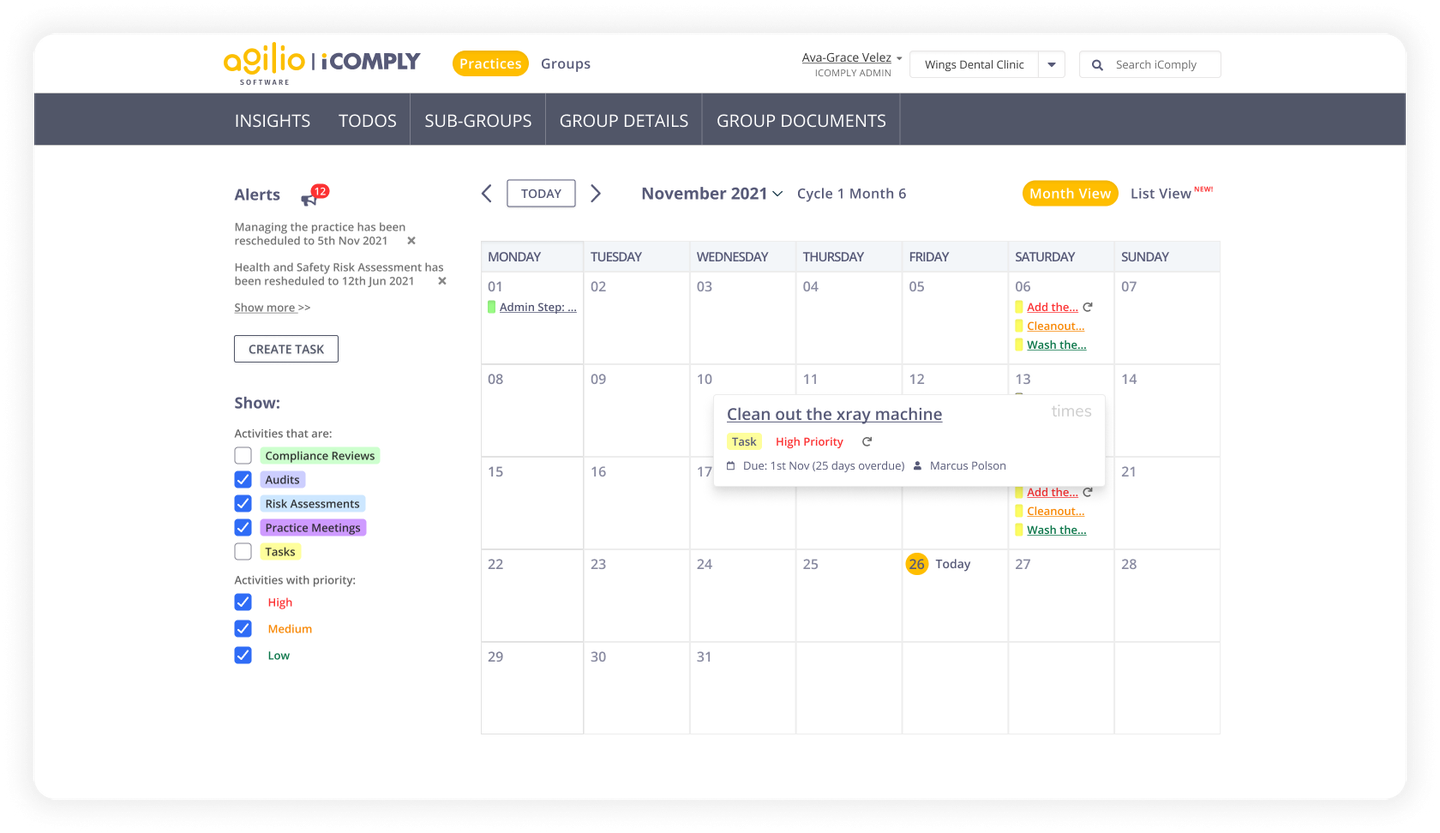 The outcome
The iComply software helps over 18,000 dental professionals manage dental compliance across their dental practices and practice groups.
Following the launch of the rebuilt software in 2016, the users have continued to provide excellent feedback on the improved UX and UI design.
We have since developed a mobile app, a subscriptions management system and are still releasing new features including, single sign-on (integrated with Agilio's other systems) and Healthcheck feature allowing dental practice users to better prepare in advance for compliance audits.
This is still very much an on-going project, with daily stand-ups for our design and development team. In partnership with the client, we continue to improve our processes and communication to ensure we can keep adding value to the product.
Our experience working with Dabapps over the last 6 years has been a pleasure. Their expertise and knowledge has been invaluable to our rapid business growth.

Cliff T, Dental Product Manager at Agilio Software