We designed and built the official mobile app for England's largest art festival, the internationally acclaimed Brighton Fringe.
Brighton Fringe is a charity based in the heart of our fabulous city. Each year during May, they run a month-long festival of Arts & Culture, welcoming international performers and audiences, whilst also celebrating local talent. The festival is accessible to anyone, and they even help artists develop professionally through a range of year-round workshops, mentoring and bursary programmes.
The challenge
To enhance the Brighton Fringe experience, the Fringe team were keen to develop an app allowing visitors to engage fully with the programme in the lead-up to the festival and throughout the month of May. Brighton Fringe wanted to build a long-term partnership with a local agency and we're really proud to be their agency of choice.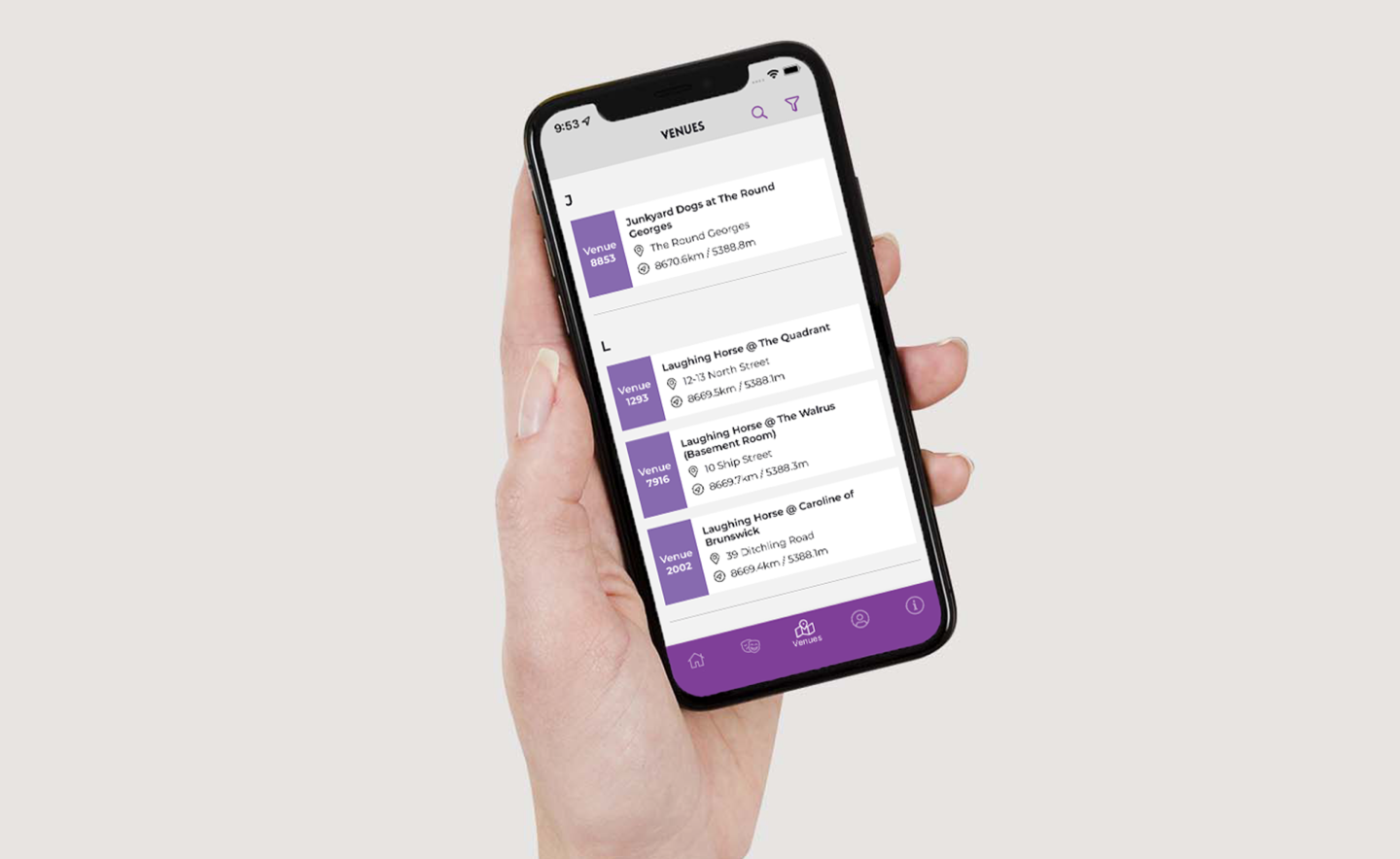 How we solved the problem
We worked closely with Brighton Fringe to enhance the functionality of the mobile app and to develop a visual design to reflect the 2022 theme and branding.
The app talks to different APIs to get performance information and allow users to register, login and purchase tickets, so communicating with these external teams was key to the success of this project.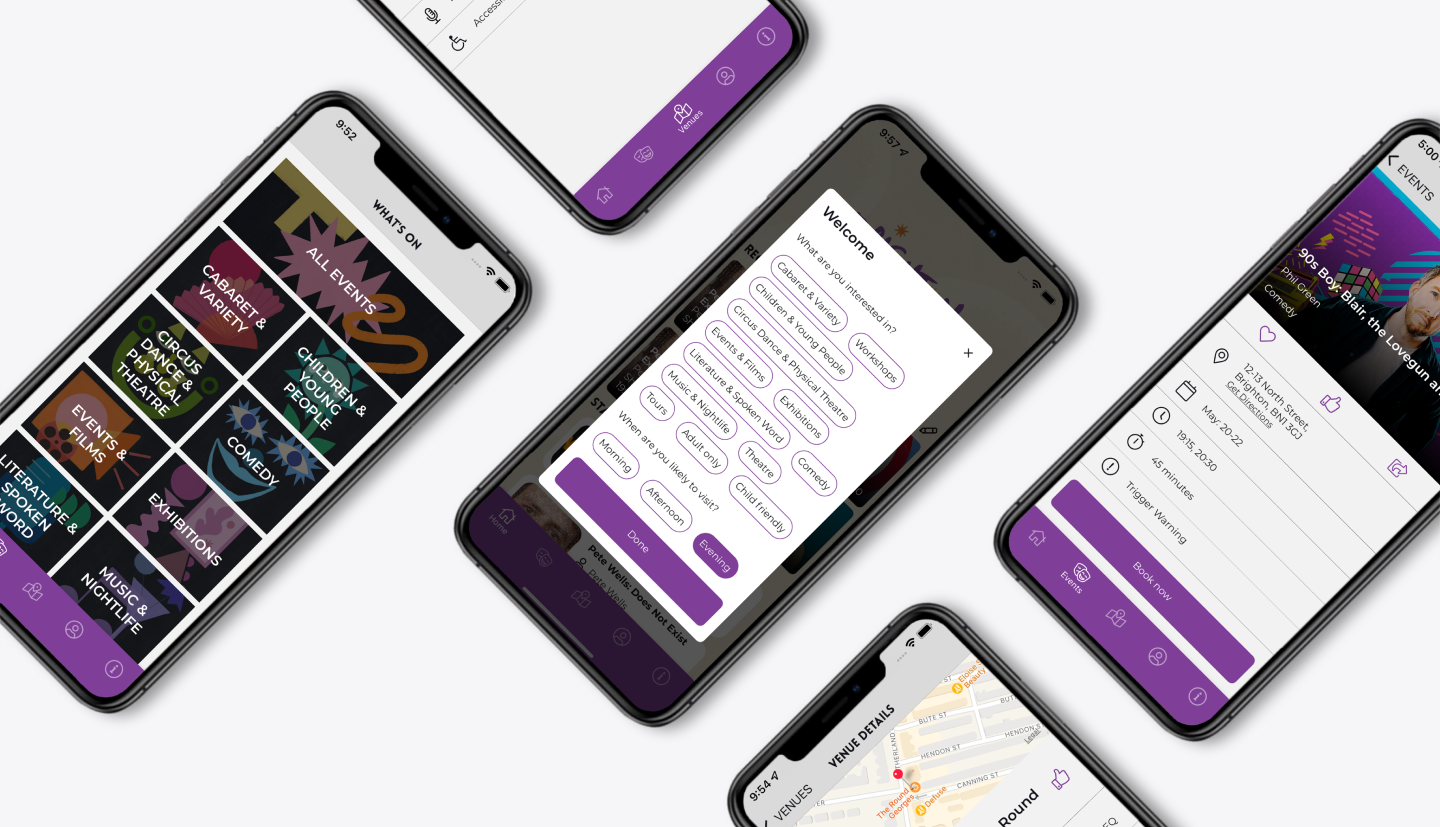 The outcome
The Brighton Fringe mobile app gives visitors to our iconic city access to one of the largest Fringe festivals in the world in the palm of their hand. We can't wait for this year's festival to begin and hope to be a long-standing partner of Brighton Fringe for years to come!
When we started our search for a partner to build our app, we were looking for a creative and reliable company that showed attention to detail and an understanding of our needs. Dabapps delivered all these qualities and more. They have been communicative, resourceful and a pleasure to work with. I look forward to many years developing the app we have started together.

Darren Smallman, Marketing Manager at Brighton Fringe